OFFICIAL MUSIC VIDEO FOR "YOU'RE THE BEST LOVER THAT I EVER HAD"
Filmed at the legendary Electric Lady Studios. Watch HERE.
FEATURE IN MOTHER JONES. "STEVE EARLE CAN'T STOP, WON'T STOP."
Get to know Steve a little bit better and hear how he feels about his new album "Terraplane" in this excellent feature in Mother Jones.
STEVE EARLE AND THE DUKES ON DAVID LETTERMAN FEBRUARY 23RD
Make sure to watch Steve Earle & The Dukes this coming Monday, February 23rd for their last appearance on The Late Show With David Letterman!
11:35pm ET.
STEVE EARLE'S CAMP COPPERHEAD - IMMERSIVE SONGWRITING RETREAT SCHEDULED
FOR JULY 20-24, 2015
Hear what Steve has in mind for the 2nd annual Steve Earle's Copperhead brought to you by Dreamcatchers Events
HERE
The songwriting retreat led by Earle, debuted last summer in upstate New York and immediately sold out. Camp Copperhead will take place again in Big Indian, NY located in the beautiful Catskills Mountains just north of New York City.
STEVE EARLE & THE DUKES TO RELEASE TERRAPLANE FEBRUARY 17th VIA NEW WEST RECORDS
Steve Earle & The Dukes are set to release the new album
Terraplane
on February 17
th
via New West Records.
The 11-track set is the follow up to the 2013 album
The Low Highway
and features Earle's longtime band The Dukes, comprised of Kelly Looney, Will Rigby, Chris Masterson and Eleanor Whitmore.
The album was produced by R.S. Field (Buddy Guy, John Mayall), engineered by Earle's longtime production partner Ray Kennedy and recorded at House of Blues Studio D in Nashville, TN.
Terraplane
will be available as a single compact disc, deluxe CD/DVD, digitally, as well as 180g vinyl.
The deluxe version of the album will include 24-bit high-res audio of the album as well as a long-form interview between Earle and acclaimed journalist Mark Jacobson, 3 live, acoustic songs filmed on the porch of House of Blues Studio D, and a behind-the-scenes short film about the making of the album.
A stream of the song "You're The Best Lover That I Ever Had" can be heard
Here
.
Steve Earle & The Dukes – Terraplane Track Listing:
1. Baby Baby Baby (Baby)
2. You're The Best Lover That I Ever Had
3. The Tennessee Kid
4. Ain't Nobody's Daddy Now
5. Better Off Alone
6. The Usual Time
7. Go Go Boots Are Back
8. Acquainted With The Wind
9. Baby's Just As Mean As Me
10. Gamblin' Blues
11. King Of The Blues
EARLE'S 2nd ANNUAL CAMP COPPERHEAD IMMERSIVE SONGWRITING CAMP ANNOUNCED FOR JULY 20th-24th, 2015
Earle is set to return for his second year of Camp Copperhead.
The four-day-long immersion songwriting camp led by Earle, debuted last summer in upstate New York and immediately sold out.
In 2015, Camp Copperhead will take place again in Big Indian, NY located in the beautiful Catskill Mountains just north of New York City on July 20
th
through the 24
th
.
For more information, please visit
Camp Copperhead
.
Earle has also announced four residency performances at the City Winery in NYC during January



Steve Earle – City Winery NYC Residency
January 5th – New York, NY City Winery w/ Willie Watson
January 12th – New York, NY City Winery w/ Shawn Colvin
January 19th – New York, NY City Winery
January 26th – New York, NY City Winery
Set your clocks: David Broza live from Masada Sunrise! In spite of canceling his annual Masada concert, David Broza has decided not to give up and to bring you the sunrise directly from Masada to you, live on Ynet "the situation in the region does not allow for large gatherings and many people are fearful" says Broza about the decision to cancel the show. "I don't give up after 21 years, so I will transmit the magical sunrise directly to the audience wherever they are in Israel and the world and hope it will inspire and contribute a little bit of T'U' B 'av (love fest) to those who love and all at large..." The great Steve Earle will join the show too!!!Transmission will begin at 5:00 am on August 10th, Israel time and until the sun is up ! (Approximately 6:15). In the US the show will air on the evening of August 9th 10PM ET.
Please join us.

http://www.ynet.co.il/articles/0,7340,L-4556060,00.html



Available now! Steve Earle: Live In Nashville 1995, A special breakout edition originally from the expanded 4-CD/1-DVD box set of Steve Earle: The Warner Bros. Years. Order on Amazon here!
Steve was recently interviewed by Chris Shiflett of the Foo Fighters! Check out his interview on SoundCloud and iTunes!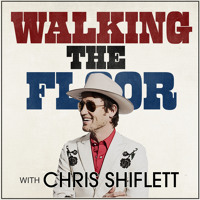 Steve's album, Townes - The Basics, will be available in a limited quanity for Record Store Day 2014! Support your local record store tomorrow and pick up a limited edition vinyl.
Following their successful March run, Shawn Colvin and Steve Earle have announced additional tour dates together in May and June. "Songs and Stories, Together Onstage" features the two esteemed artists sharing the stage for a night of song swapping, duets, storytelling, and stellar guitar playing. The tour kicks off in Tacoma, WA., just south of Seattle, on May 17th. For a full list of tour dates click here
Steve will be playing four special All Request Shows this February 5th, 12th, 19th, and 26th at NYC's City Winery.
For a limited time, Steve's album The Low Highway is avaliable for only $3.99 in mp3 format here.
Steve's song "Invisible" has receieved a grammy nomination for Best American Roots Song.
Steve has a new song with Dirk Powell on "Divided and United: The Songs of the Civil War" titled "Just Before the Battle Mother/ Farewell, Mother". You can get the song as well as the rest of the album here.
Check out Steve Earle's picks for the top modern roots artists of today. Read the full article from CBC Music.
Steve Earle's Box Set "The Warner Bros Years" is now available on
Amazon
. Read the full review
here
.
'The Low Highway' is now available on Amazon for a limited time offer of $5. Get your copy here before the offer ends!
Steve Earle's 'The Low Highway' on Itunes for only $7.99
Grab your digital copy here.
The Huffington Post talks Steve Earle, 'The Low Highway'.
"About 10 years ago, I was trapped on a train in Wyoming for fours hours in the middle of the night. I was on a cross-country trip to discover an "off-the-interstate" version of America. We were stuck on the side of a mountain while the Union Pacific coal trains passed through the West on their way to factories somewhere in the Midwest -- Illinois or Indiana presumably. The noise of the passing trains prevented me from sleeping; instead, I curled up in my seat, stared out the window, dozed off when I could, but mostly just watched the passing freights and eventually saw the sun begin to rise. There were a few houses in the distance and small gravel roads that led through the fields. Smoke billowed from the chimneys and soon, I saw cars driving down the roads and people starting their days. The whole time, I listened to Steve Earle's "Comin' Around" on repeat." Read the full article here.
Steve Earle & The Dukes (& Duchesses) perform "Invisible" live on David Letterman.
Watch now on Rolling Stone
Steve Earle & The Dukes (& Duchesses) 'The Low Highway' Available Today
The day is finally here, get your copy now available on iTunes and Amazon.
In Store Performances April 17-19th
Immediately following the release of his record, Steve will hold three in-store performances, one in San Francisco, one in Seattle, and last in Portland. Join Steve as he performs songs off the new record, 'The Low Highway' available April 16th!
April 17th – San Francisco, CA Amoeba Records 6pm
April 18th – Seattle, WA Silver Platters 6:30pm
April 19th – Portland, OR Music Millennium 6:00pm
April 20th - Denver, CO Twist and Shout 6:00pm
16 Days Till Release, Download The Song, 'The Low Highway' For Free
Steve Earle Featured In MAGNET Magazine
Steve is featured on this months cover of MAGNET Magazine: On stands now or order online at MAGNET
Steve Earle Performs Live on the Ron and Fez Show
Steve Earle played two incredible songs off his upcoming album, "The Low Highway" live on the Ron and Fez Show this week. If you haven't heard them already, hurry up and give them a listen. Read More and Listen Here...
Steve Earle Premieres New Music Video: "Invisible"

"Burnin' It Down" Available Now
The Steve Earle & The Dukes (And Duchesses) "Burnin' It Down" b/w "That All You Got?" limited edition 7 inch single is available in stores TODAY. This very special E-Squared Records release was manufactured in support of independent music stores everywhere and is limited to 1,000 copies (with 800 in stores). Each cover was hand-signed by Steve Earle and are also hand-numbered and pressed on fire-engine red vinyl. Both songs are featured on Steve's forthcoming long player "The Low Highway," in stores April 16th via New West Records. Get one before they are gone. To find an independent record store near you: Recordstoreday.com
Songs for Slim Auction Going on Now
Steve is participating in a project with New West Records to raise money for former Replacements guitarist, Slim Dunlap, who suffered a severe stroke last year. Currently up for auction is Steve doing Slim's "Times Like This" backed with Cr
aig Finn (from The Hold Steady) doing "Isn't It." For more information, go tohttp://songsforslim.com/.

A varied group of artists have joined forces to record Slim's songs and release them on a series of limited edition 45s; artists ranging from Lucinda Williams to Jakob Dylan, Frank Black, Deer Tick, Ramblin' Jack Elliott and The Jayhawks among others. A strictly limited number of 100 singles by each artist are being auctioned once per month.

The project was launched in January with 250 copies of a brand new Replacements 10" EP which brought in a staggering total of $106,750.92 in bids.
Steve Earle to be featured in the Democracy Now! 2012 Year in Review Special airing Tuesday, January 1 live from 8-9am EST.
We hope you can tune in to this program on Tuesday, January 1 live from 8-9am EST. Download or stream the show from the Demcaracy Now! website after 9:30am EST at http://www.democracynow.org. Also tune in around the United States on their local TV or radio stations: For complete list of stations that air Democracy Now! can be found at http://www.democracynow.org/stations.



Come see Steve discuss his life and work this Monday 12/3/12 in Manhattan
Steve's song "I'm thinking about burning the WalMart down"
See here for video of the song.
Steve's final Rolling Stone baseball column of the season
"2012 was such a fun season, with so much good stuff to savor, and I'm deeply sorry to see it fade in the rearview mirror. But before we head off and huddle around the hot stove for the winter, we thought we'd ask our esteemed panel of rock & roll seamheads to reflect upon this past season, and offer up their hopes for 2013."
Read Steve Earle's, among others reply at Rolling Stone.
Be sure to pledge for Steve's upcoming show in Las Vegas
Steve to Participate in

The Culture Project's 'The Exonerated'
2012 marks the 10th anniversary of Culture Project's New York premiere of The Exonerated, a ground-breaking dramatization of the real-life stories of six individuals who were sentenced to death and later freed amidst overwhelming evidence of their innocence. It is a powerful play culled from interviews, letters, transcripts, case files and court records of individuals on death row.
Starting tonight through Sunday 10/21, Steve Earle will take part in the Exonerated.

Also On Friday 10/19 Steve will have a 30 min post-performance concert.

To purchase tickets and find out more about the The Culture Project visit Here.
Steve's Top 5 Texas Musicians
From Roky Erickson to Willie Nelson, the country singer/songwriter shares his all-time favourite musicians from the Lone Star State including one that saved his life. See the Video Interview
Steve to Play With Allison Moorer & John Hiatt for Autism Charity Auction
At the end of October, Steve will be doing a writers round with Allison Moorer and John Hiatt at The Factory in Franklin, TN as part of a charity event for autism. The evening's proceeds will go to benefit The Brown Center for Autism and their work with early intervention for children with autism. Also featured at the event will be a live and silent auction with art pieces created by The Brown Center's kids as well as Nashville area artists. For more information and to purchase tickets at www.artfullyawareauction.org
Iris DeMent is this week's very special guest on the "Steve Earle Show: Hardcore Troubadour Radio,"
Iris DeMent is this week's very special guest on the "Steve Earle Show: Hardcore Troubadour Radio," on Sirius XM Outlaw Country and performs songs from her new album "Sing the Delta" live in-studio. Premiering Saturday 9 pm ET, with replays Sunday 9 am ET, Monday 1 am ET, Tuesday 12 am ET and Wednesday 9 pm ET.
Find out More at Sirius XM Outlaw
See What Steve Has To Say About Stealing Bases
Rolling Stone recently asked Steve would you like to have a guy with Hamilton's skills on your team? Here's what he said.
http://www.rollingstone.com/music/news/high-and-tight-speed-kings-20120912
Two More Books Coming From Steve Earle
How was Steve Earle persuaded to write a literary memoir – the project he has called "the book I swore I would never write" – and a new novel on top of that? As that down-and-dirty singer-songwriter told the Web site themusic.com.au, "They made me an offer I couldn't understand." Twelve, the literary imprint of Grand Central Publishing and the Hachette Book Group, said on Friday that it has acquired two books from Mr. Earle, the folk-rocker, activist and occasional actor, the first of which would be a memoir and the second a novel. Read More...
Steve Earle to Speak At BigSound 2012
Steve talks with theMusic.com.au's Steve Bell about how he is penning his memoirs and his upcoming BIGSOUND Keynote Speech. Read more...
BIGSOUND and BIGSOUND Live will run from Wednesday 12 to Friday 14 September.
A CONVERSATION WITH STEVE EARLE - "I'LL NEVER GET OUT OF THIS WORLD ALIVE"
Click here to read Mike Ragogna of the Huffington Post's interview with Steve Earle regarding his new novel "I'll Never Get Out Of This World Alive" and about Steve's live reading at Prairie Lights, 4 pm on August 7th, followed by a Q&A.
STEVE COLLABORATES ON PETE SEEGER'S NEWEST RECORD
Rolling Stone covers Pete Seeger's upcoming double album fall releases for which he's asked some of the best in the industry to collaborate. Along with Steve Earle, Pete's songs will feature Bruce Springsteen, Emmylou Harris, and Tom Morello, among others. Read Rolling Stone's article on the upcoming release here.
DOWNLOAD "I'LL NEVER GET OUT OF THIS WORLD ALIVE" FOR ONLY $5 THIS MONTH
Download Steve's album "I'll Never Get Out Of This World Alive" for only $5 through Amazon.com.
Follow this link to take advantage of this great deal!
STEVE READING "I'LL NEVER GET OUT OF THIS WORLD ALIVE"AT PRAIRIE LIGHTS
Steve will be reading from his new novel "I'll Never Get Out Of This World Alive" for free at Prairie Lights on Tuesday, August 7th at 4 pm. Click here to read more about the event.
"I'LL NEVER GET OUT OF THIS WORLD ALIVE" ON AMAZON
Steve's latest studio release, "I'll Never Get Out Of This World Alive" is available for just $3.99 this week at Amazon. Download your copy before the sale ends!
STEVE PERFORMING AT THE FARGO THEATRE TONIGHT
Steve is performing at the Fargo Theatre with the Dukes tonight for the first time since 1997! Read more about Steve and the Duke's return here, and buy your tickets before they sell out!
STEVE KICKS OFF NEW TOUR
Steve is kicking off his tour tomorrow night in Rochester, MN. If you don't have tickets yet, buy them here. To view the rest of Steve's tour dates, visit his tour page!
STEVE CELEBRATES WOODY GUTHRIE'S 100TH BIRTHDAY
This past weekend at City Winery, Steve Earle played a three day long concert series in honor of Woody Guthrie's 100th birthday. He was joined by Billy Bragg, Amy Helm, Joe Purdy, and more. Click the link here to read a review of the show.
STEVE PAYS TRIBUTE TO WOODY GUTHRIE ON RADIO SHOW
Steve pays tribute to Woody Guthrie on his 100th birthday with a special episode of the "Steve Earle Show: Hardcore Troubadour Radio" on Saturday, 7/14 9 pm ET exclusively on Sirius XM Outlaw Country (Channel 60) with replays scheduled on 7/15 9 am ET, 7/16 1 am ET, 7/17 12 am ET and 7/18 9 pm ET.
On Woody Guthrie's 100th Birthday, Steve Earle Celebrates With Democracy Now!
"Amidst commemorations across the country marking Woody Guthrie's centennial, we're joined by Guthrie's daughter, Nora Guthrie, author of the book "My Name Is New York: Ramblin' Around Woody Guthrie's Town"; his granddaughter Anna Canoni; and musician Steve Earle. "
Read more about Steve's involvement and celebration here.
July 11: Steve Earle, Tim Robbins, John Hammond
July 12: Steve Earle, Allen Toussaint,Rachael Yamagata, The Wood Brothers
July 13: Steve Earle, Billy Bragg, Amy Helm, Joe Purdy
Steve Earle Supporting Movement Against Walmart
Watch this video to hear Steve Earl'e thoughts on Walmart opening in Chinatown, LA.
Read more about Steve's protest against Wal-Mart and low wage jobs here.
What is Steve's Favourite Piece of Baseball Memorabilia?
Find out in Rolling Stone.
STEVE'S KEY CITY THEATRE SHOW REVIEWED
The Kootenay News Advertiser called Steve's performance "truly outstanding." Click here to read the rest of the review!
TOUR DATE ADDED IN CHARLOTTESVILLE, VA:
Steve has added a solo acoustic show at the Jefferson Theatre in Charlottesville, VA on September 16th! See the tour page for more info!
STEVE EARLE AND BASEBALL:
See his take on this season in RollingStone.com's article: "High and Tight: Our Rock & Roll Baseball Experts Name the Season's Biggest Surprises and Disappointments."
Steve Earle Excited to Perform at Cowichan Theatre

Steve Earle ready to play for a sold out crowd at the Cowichan Theatre tonight. Click here to read the Cowichan News Leader's article on Steve's upcoming show plus a segment about Steve himself.
Steve Earle Nominated for Album and Song of the Year

By The Americana Awards 2012
Click here to see the other 2012 nominees.
Woodyfest at the City Winery
Happy Birthday Bob Dylan! - Chimes of Freedom
In honor of Bob Dylan and Amnesty International's Birthdays this week,
you can download my track "One More Cup Of Coffee (Valley Below)" from
the Chimes Of Freedom album for a limited time special price. Please
support a great cause! www.iTunes.com/ChimesOfFreedom
Steve Earle to Perform ACL Fest 2012!
Steve Earle Revealed, itching to know who else is playing Zilker Park this October? Well, scratch this! Play the ACL Lineup Lottery through today May 21st to discover the rest of the acts appearing at the 11th annual Austin City Limits Music Festival! Visit ACL Music Festival's website for more information.
Steve Earle Picks the best and worst Stadium in basball history at Rolling Stone's Hight and Tight
Steve Earle is an Rolling Stone Baseball expert: see what stadiums he choose along with the other experts at Rolling Stone
Steve pays tribute to his late friend, neighbor and musical hero Levon Helm on a special edition of "Hardcore Troubadour Radio" airing tonight 9 pm ET on
Sirius XM Outlaw Country
. For info on the memorial service in Woodstock go to
www.levonhelm.com
.
What would Steve do as Baseball Commissioner for a day?
Find out Here...
Performing Tonight and Tomorrow At The Corner Hotel
Read More here...
Steve Earle to Appear at Centenary in Hackettstown, NJ for Q&A
Read more here...
Steve Earle on 30 Rock last night performing "The Ballad of Kenneth Parcell"
Click HERE to watch the the full Episode...Steve Earle is on during the credits at the end.
JAZZFEST
Steve to perform JAZZFEST on May 4-6.
AUSTRALIA AND NZ TOUR !
March 28th Meeniyan, Vic Australia Meeniyan Town Hall
March 29th Melbourne, Vic Australia The Corner Hotel
March 30th Melbourne, Vic Australia The Corner Hotel
April 1st Perth, WA Australia West Coast Blues and Roots Festival
April 3rd Adelaide Australia Governor Hindmarsh Hotel
April 4th Newcastle, NSW Australia Lizette's
April 6th Byron Bay, NSW Australia Bluesfest
April 7th Byron Bay, NSW Australia Bluesfest
April 8th Sydney Australia The Factory Theatre
April 9th Chatswood NSW Australia The Concourse
April 11th Auckland NZ Kings Arms Tavern
April 12th Wellington NZ Bodega Bar
Steve's performance at the Helsinki Hudson Club is reviewed here:
http://blog.timesunion.com/localarts/steve-earle-helsinki-hudson-1812/20948/

Steve played Carnegie Hall with the Preservation Hall Jazz Band! Their performance is featured on New York Times Website. Read more at Gold Village's Website!
Check out Steve's new merch shop! Click here or go to the tab at the top of the page.
Steve Earle on Rolling Stone's: Hottest Live Photos of the Week
STEVE GARNERS GRAMMY NOMINATION FOR

I'LL NEVER GET OUT OF THIS WORLD ALIVE

New Live Dates Announced Including a Five-Night Residency With Allison Moorer & Friends at NYC's City Winery
Steve Earle was honored last night by the Recording Academy with a Grammy Nomination for his album I'll Never Get Out Of This World Alive (New West Records) in the Best Folk Album Category. I'll Never Get Out Of This World Alive was produced by T Bone Burnett and is the follow up to Earle's Grammy Award winning 2009 release Townes. The album features the celebrated song "This City," written for the HBO Original Series, Treme, which Earle also appeared as an actor. "This City" garnered a Grammy Award Nomination for last year's ceremony as well as Earle's first ever Emmy Award Nomination. Of the collection of songs, Earle stated "They are all, as far as I can tell, about mortality in one way or the other; death as a mystery rather than a punctuation mark or at least, a comma rather than a period."
Earle recently completed a worldwide tour in support of the album and has just announced additional dates including a five-night residency featuring Allison Moorer & Friends at City Winery in New York City. New tour dates are listed on the TOUR page.
Steve Earle comes in at #37 on American Songwriters Magazine's Top 50 Albums of the Year List.
Check out the article for more information here
Steve Covers Bob
Steve will contribute "One More Cup of Coffee (Valley Below" to the upcoming Bob Dylan tribute "Chimes of Freedom". The 4CD compilation will feature over 80 artists covering Dylan classics. All proceeds will benefit Amnesty International. Check out the full tracklisting here
Steve will talk about his book I'll Never Get Out Of This World Alive alongside Josh Ritter and Wesley Stace at the New York Public Library Dec. 6th at 7pm. Click here for more info.
Check out the Independent's review of Steve's show in London
Steve performed a 33-song, 3-hour set at Royal Festival Hall in London, and The Indepedent was there to capture the magic. Check out the full review here
Steve Earle performs "Waiting On the Sky"
Join Steve's Mailing List...
To Steve Earle Fans and forum users:

Due to an overwhelming amount of spam, the forum at SteveEarle.com has been shut down. We urge you all to continue your discussions about Steve and his music on his Facebook page. Thank you for your continued support!

- SteveEarle.com
Download Links below for Brooklyn Sirius Broadcast

Steve Earle in Brooklyn Part 1
https://rcpt.yousendit.com/1229388854/0091aa841ddb14226e29a2878df0fd6d

Steve Earle in Brooklyn Part 2
https://rcpt.yousendit.com/1229390482/557e7994680a10000be2bd6136e5ca5a

Steve Earle in Brooklyn Part 3
https://rcpt.yousendit.com/1229394246/ac2b551a7cd5369663b974768fb84cb0
Steve Earle LIVE from Brooklyn SiriusXM Outlaw Country, Channel 60 Grammy-winning recording artist/actor/author Steve Earle and his band The Dukes (and Duchesses), featuring his wife Allison Moorer, roll into New York City on their current tour to support his latest album I'll Never Get Out of This World Alive, and this hip Brooklyn show at the Music Hall of Williamsburg will be broadcast live exclusively on SiriusXM Outlaw Country, home to his weekly "Hardcore Troubadour Radio" show. On-Air Time: Wednesday, September 14 8:30 pm ET Rebroadcast: Saturday, September 17 9 pm ET.
The Mississippi River Delta is experiencing some of the most rapid wetland loss in the United States—approximately one football field size of wetlands is lost every hour. These wetlands are critical—not only to Louisiana and the Gulf Coast– but to the entire country. They provide storm surge protection to communities like New Orleans and are critical to wildlife and our national economy. Restoring the Mississippi River Delta is urgent. National Wildlife Federation is dedicated to helping move restoration forward and I hope that you'll join me in supporting their efforts . Click Here for more information and to learn how you can be a part of the restoration and protection of our nation's great wetlands and inspirational, unique coastal communities like New Orleans. .
Steve Earle's "Hardcore Troubidor Radio" Labor Day Marathon on Sirius/XM.
Monday, September 5 noon-midnight ET SiriusXM Outlaw Country, Channel 60
Few artists are as outspoken about the rights of working Americans as Steve Earle, and SiriusXM Outlaw Country will celebrate Labor Day with a marathon of 12 consecutive episodes of the "Steve Earle Show: Hardcore Troubadour Radio." Currently on tour with The Dukes and Duchesses (featuring Allison Moorer) to support his latest album (and debut novel of the same name), I'll Never Get Out of This World Alive, over the past two months his weekly radio show has been a series of travelogues that relate to the various stops along the tour. For this holiday special, all eight of these recent episodes will air in sequence, followed by other highlights of Earle's show over the past year, including interviews with Emmylou Harris, Elvis Costello and the Old 97s, all of whom performed live in the SiriusXM studios in NYC, as well as his own in-studio session and interview with Mojo Nixon. The episode with Harris also includes their otherwise unreleased duet on Earle's tribute to Townes Van Zandt, "Fort Worth Blues."
Catch Steve Earle's Hardcore Troubadour Radio show every week on Sirius/XM.
Saturdays 9pm ET
Rebroadcasts: Sundays 9am ET, Mondays 1am ET, Tuesdays 8 pm ET, and Thursdays 12 am ET.
SIRIUS XM Outlaw Country (Sirius 63, XM 12)
Artwork on SteveEarle.com courtesy of Tony Fitzpatrick